In PART 1 we covered the equipment needed for muay thai sparring. In this part, we will go over the associated rules and etiquette. Talk to your coaches as these rules do vary from gym to gym, but I am confident that most would agree with many of the points below.  Watch this video below before reading this blog post.
1. KNEE STRIKES IN SPARRING
Knee strikes are permitted in muay thai sparring given that you learn how to "pull" the weight back at the point of impact. A knee strike should be controlled all the way through and at any moment can be retracted if need be. Angle your knee strikes to make contact with the side of your knee as well as your thigh to ease the damage to your partner. If you can't throw knees in a controlled fashion, then don't throw them at all.  Save them for fights.

2. NO ELBOWS
No elbows are to be thrown during sparring, even with elbow pads. Elbow pads can be worn for your own extra protection but they often slip off exposing the bare bone during exchanges.  Better be safe and don't throw elbows. The slightest contact can cut your partner.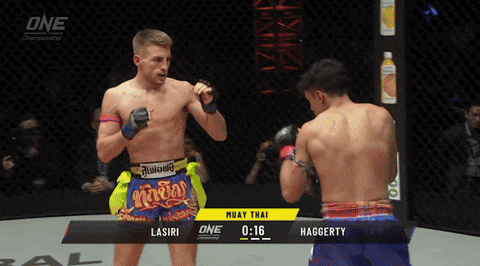 3. DON'T JUST BEAT ON NEWBIES
A great way to spar with less experienced partners is to handicap yourself. For instance, you may decide to limit yourself to the use of only swing kicks while your partner can use all their strikes. This will make the session more challenging, forcing you to get creative and dig deeper into the essence of the technique in order to compensate. The best way to acquire new abilities and skills is by practicing them on less experienced partners. Don't just beat them down with your A game, use them to develop your B game and get the most out of training.

4. MR. "I'M INJURED," DON'T GO HARD ON ME
We all know that guy who starts off the round listing all his injuries, insisting that you take it easy on him. The bell rings and he goes bananas trying to take your head off. Wtf. don't be that guy.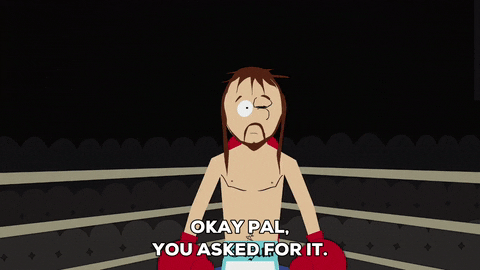 5. MR. "I'M NEW," DON'T GO HARD ON ME
We all know that guy who starts off telling you he's a beginner, insisting that you take it easy on him. The bell rings and he goes bananas trying to take your head off. Wtf. don't be that guy.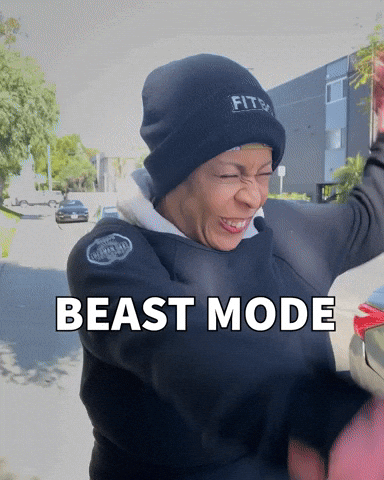 6. SUDDENLY TURNING UP THE INTENSITY AFTER GETTING TAGGED
You and your partner are going at 40% intensity. All is fine and dandy as it seemed like the both of you guys have an understanding. You get tagged by a clean, nicely timed (but not hard) technique and you suddenly, without warning amp the intensity to 110%. Not cool.
7. STAY IN YOUR DESIGNATED SPARRING AREA
At Legacy Fight Club, we have quadrants divided with tape. We try to do our best to stay within it to avoid clashing into our other teammates.
8. LIGHT VS HARD SPARRING
There is a time and place for light sparring where the emphasis is on perfecting technique, timing, and learning new skills; hard sparring sessions are also important to your training as this is where you can practice your moves under extreme resistance, simulating a real fight. Both are essential to your growth as a fighter. You just need to adjust your intensity accordingly. Keep communication open with your teammates, there is no shame in asking for a light spar. Weight and skill differences play a huge factor so be mindful of this.


9. SPINNING, FLYING, AND JUMPING ATTACKS
Spinning elbows, back fists, axe kicks, superman punches and kicks...I am not saying they don't work! They do, but be careful if you are going to use them in sparring. The primary problem with these attacks is that they are hard to control and retract after they are thrown. Spinning attacks are extra dangerous because they not only expose the back of your head to the opposition, but you cannot see where your strike lands.  Unless you are Saenchai. 10. THE GUY OR GAL WHO GOES HARD WHEN PEOPLE ARE WATCHING
Ok we all do this at times :P. We all have a tendency to show off or at least try harder when we know there is an audience or the cameras are on us. Just be in control and keep everything in context.
11. DON'T ALWAYS JUST FINISH WHILE YOU ARE AHEAD!
You win some, you lose some. You win a bunch of sparring matches and then decide to call it quits early so that you can protect your "win" streak. This is not being a good team player. Stay and help your teammates train until the end.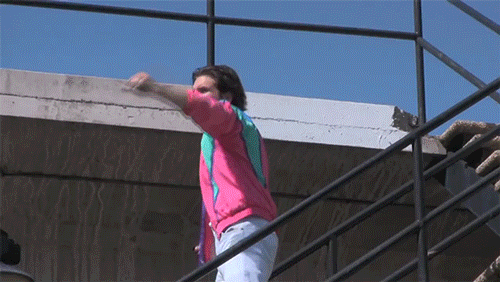 12. SWEEPS AND THROWS
It's ok to gently sweep your partner to the ground in the boxing ring (where there is some give to the floor) or on thick grappling mats. Do not sweep your partners on puzzle mats. Puzzle mats are not designed to break falls.